Guide: Taking individual complaints to UN Treaty B...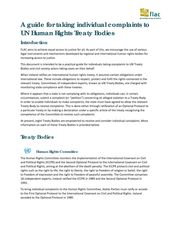 Download
Please note that this information is dated as of a specified time and may not be legally valid.

Summary
Practical guide for individuals taking complaints to UN Treaty Bodies and civil society actors taking cases on their behalf. Issued by FLAC in April 2016.