Media centre
Media enquiries
If you wish to make a media enquiry to FLAC, contact our communications team.
Caroline Smith, Media & Communications Officer
Media queries can be directed to us by e-mail or by telephone at 01-887 3600.
Keeping up to date with FLAC
Useful information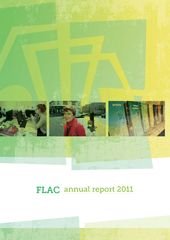 Cover image for FLAC Annual Report 2011Our annual reports describe our work across all areas of law and in providing legal supports to the public.
You can also download briefing papers on our core areas of work and access our latest policy documents in the individual priority areas or in the resources section.