Volunteering at a Free Legal Advice Centre
There are generally two kinds of volunteer role at FLAC clinics:
Volunteer Advisors are solicitors or barristers fully qualified to practise law in Ireland. They give private consultations to people who visit the free legal advice clinics and only provide this voluntary service in the clinics. Volunteer advisors are considered Centre Volunteers.


Volunteer Assistants have significant legal background and support the work of Volunteer Advisors. They do this by sitting in with the Advisors at the sessions in the centres, filling out data collection forms, doing on-the-spot internet research, finding relevant leaflets in our resource folders, and generally supporting Advisors as needed. They may also work at reception in cooperation with the Citizens' Information Centre (CIC) staff, welcoming callers and managing the appointment system during the clinics. Volunteer Assistants must not, under any circumstances, provide legal advice to callers, unless under the direct supervision of a Volunteer Advisor. Volunteer assistants are also considered Centre Volunteers.
What happens in a legal advice centre?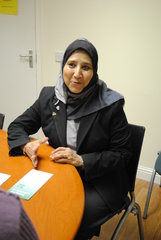 A FLAC clinic is a regular community service, supported by FLAC and staffed by volunteers, which provides first-stop, basic legal information and advice and a referral service across all areas of law, for free.
Our research shows that about half of all people calling to the clinics were able to resolve their initial issue through their consultation with a FLAC volunteer. FLAC volunteers make a real difference in the lives of people who otherwise cannot afford to access law.
The clinics operate principally in partnership with Citizens Information Centres (CICs), supported by the Citizens Information Board, a statutory body funded by the Department of Social Protection. Clinics that don't operate from CICs usually run in cooperation with local community resource centres.
Many clinics use an appointment system, where appointments are made by the staff of the Citizens Information Centres during the opening hours of the CICs. There are some clinics that operate on a "drop in/ first-come, first-served" basis. You will find what kind of appointment system applies in a centre by checking the centre listing online.
 What type of legal work will I do?
FLAC volunteer advisors give private consultations to members of the community who cannot afford to engage a private solicitor. Their role is to assist callers to determine whether they have a problem to which there may be a legal solution. They explain what options are open to them and where they may obtain further assistance. Volunteer advisors do not take on cases for our callers, don't act or write letters on their behalf and don't give second opinions. Volunteers may, however, assist callers to draw up their own correspondence and advise them of the best way to draft simple legal documents.
The sessions are maximum of 15 to 20 minutes; if callers need more help at the end of that time, volunteer advisors may have to direct them on to the state Legal Aid Board or another service. FLAC volunteers have no client- solicitor relationship with our callers (or service users). While callers are welcome to use the service more than once, we cannot guarantee they will see the same advisor. FLAC volunteers must not refer callers to their own, or any particular private solicitor's practice.
What areas of law are involved?
We see legal queries of all types, but we are not able to guarantee that our volunteers will have expertise in all areas of law. Thus for very specialised queries FLAC cannot provide assistance, but will refer callers to an appropriate agency. In some instances, this may be to the state-funded legal aid agency.
For which centre should I volunteer?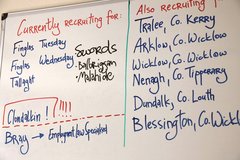 In Dublin there are 27 locations around the city and in the suburbs, with 37 clinics running in them regularly. In the rest of the country, there are 48 centres in the rest of the country with 53 services running in them. There are specialist language centres (in the DeafHear centre and in cooperation with Conradh na Gaeilge) and there are a number of centres dealing with specialist topics, such as family law, immigration law and employment law. You can find more information on centres in the Legal Advice page of our website.
Please note that we don't always recruit to all of our centres continuously. Our Dublin city centre FLAC services volunteer places are usually filled to capacity. However, we generally have spaces in suburbs where our services are needed most. Please do get in touch to find out where volunteers are needed most, or check our news feed for this information.
What support will I get while volunteering?
FLAC values and acknowleges the importance of volunteers' work and we employ a full time Volunteer and Centres Manager to manage and support them. This takes a a number of forms, including:
Use of a structured Volunteer Policy and Guidelines
Resource materials
Disclaimers to manage caller expectations
Induction and Orientation sessions
Shadowing sessions
Data Collection Programme
Training sessions (attracting CPD points)
One-on-one support.
Insurance cover
Networking events
Volunteer awards
Please get in touch if you have any questions on our volunteer programme - we'd be delighted to chat.