About Volunteering
About Volunteering with FLAC
Since FLAC (Free Legal Advice Centres) was established in 1969, it has depended on the dedication and the efforts of volunteers. FLAC volunteers are involved with FLAC's work in a number of ways. Through their work, our volunteers support some of the most disadvantaged people in our communities, and assist them to realise their right to access justice.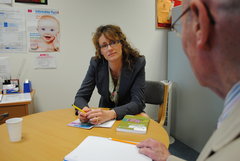 Volunteers fulfil different roles within FLAC. These different roles require different skills, qualifications and commitment levels but share FLAC's passion for making law more accessible.
FLAC seeks to involve volunteers in order to
Maintain the network of Free Legal Advice Centres
Assist advisors in the Free Legal Advice Centres
Provide educational talks, training and presentations for local communities
Register and work with FLAC's PILA Pro Bono initiatives
Support FLAC's work in a research capacity or in working groups
Support FLAC's work in an administrative capacity
Support FLAC's work through the work of its National Council, which is the governing body of FLAC.
FLAC is committed to its volunteers and acknowledges the importance of their commitment to FLAC's aims, mission and values and as such, FLAC intends to carry out highest level of best practice in every aspect of volunteer management.
Volunteering with PILA
PILA makes it easy for lawyers to use their specialist skills pro bono (for free) and help the community. PILA runs a professional referral scheme that matches lawyers' skills to specific legal assistance requests from non-governmental organisations, law centres and community organisations.
Lawyers donate their legal expertise to organisations by way of:
Legal Advice
Law Reform Working Groups
Legal Education Sessions
Litigation
For further information on PILA, please check www.pila.ie

Keep in touch with FLAC on Facebook too!