Publications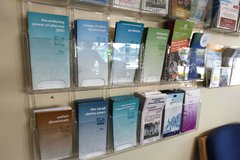 FLAC publishes practical guides on and analyses of various areas of law, particularly those which affect disadvantaged groups. It also produces reports on current legal problems and issues. These publications bring to light information that helps to formulate policy as well as strategies and recommendations for action.
FLAC issues a magazine three times a year, FLAC News, which features legal information and comment, reports on new developments and insights into FLAC's work in general.
Publications database
Please use the filter below to access relevant information:
There are 419 FLAC publications available. Showing items 1 - 10.