12th Annual Dave Ellis Memorial Lecture
13 December 2018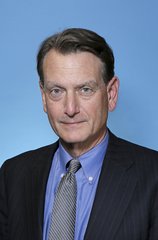 The Council and Staff of FLAC cordially invite you to the Twelfth Annual Dave Ellis Memorial Lecture which will be delivered by Mr. Marc Rotenberg, President of the Electronic Privacy Information Center (EPIC), a Washington based privacy NGO at the Pillar Room, Rotunda Hospital, Parnell Square, Dublin 1 on Thursday 13th December, 2018 at 6pm
Registration from 5.30pm with tea & coffee on arrival. A reception will follow the lecture
Attendance is free but as space is limited pre-registration is essential. Please register by emailing Caroline Smith at events@flac.ie or by phoning 01 887 3600.  
If you require sign-language interpretation or other assistance, please let us know as soon as possible so that we can make the appropriate arrangements. The venue is wheelchair accessible.
Marc Rotenberg is President and Executive Director of the Electronic Privacy Information Center (EPIC) in Washington, D.C. He teaches at Georgetown Law and frequently testifies before Congress on emerging privacy and civil liberties issues.
EPIC is a public interest research centre which focuses public attention on emerging privacy and civil liberties issues and seeks to protect privacy, freedom of expression, and democratic values in the information age. An independent organisation with no state funding, EPIC routinely files amicus briefs in federal courts, pursues open government cases, defends consumer privacy, organizes conferences and speaks before Congress and judicial organisations about emerging issues.
EPIC launched a project Democracy and Cybersecurity in early 2017 in response to Russian interference in the 2016 U.S. presidential election. It has pursued several FOIA cases concerning the 2016 U.S. presidential election, including EPIC V FBI (response to Russian cyberattacks,) EPIC V ODNI (Russian hacking), EPIC V IRS (release of President Trump's tax returns) and EPIC V DHS (election cybersecurity). It has also made a freedom of information request to the Department of Justice for records about Special Counsel Robert Mueller's investigation into Russian interference in the 2016 U.S. presidential election.
EPIC has also recently established the Universal Guidelines for Artificial Intelligence, a new human rights framework with the support of 200 experts and 50 NGOs.
In 2016 the Irish High Court appointed EPIC to act as a "friend of the court" (amicus curiae) in the case of Data Protection Commissioner V Facebook Ireland & Schrems, on the grounds that it would be in a position to offer a counterbalancing perspective from the US government, also joined as an amicus curiae, and bring to bear an expertise which might not be otherwise available to the court. The case concerns the rights to privacy and data protection of people throughout Europe. FLAC continues to represent EPIC in this litigation as part of its strategic litigation programme.
The late Dave Ellis was a community activist who dedicated his career to working with community groups on issues including welfare rights, legal aid, legal education and legal entitlements generally. He was Community Law Officer at Coolock Community Law Centre (now Community Law & Mediation) for more than 20 years. Dave Ellis subsequently established Community Legal Resource to provide information, training and support for the not-for-profit and community sector.
The Pillar Room is located within the grounds of the Rotunda Hospital on Parnell Square. For direct access, please use the gates beside the Gate Theatre on Parnell Square East which will be open for the duration of the event. There is limited on-street parking in the area, and the Rotunda Hospital car park will be open to the public from 5.30pm at a cost of €6.
W: www.flac.ie  |  FB: fb.me/FLACIreland  |  T: @flacireland 
There is no charge to attendance the Dave Ellis Memorial Lecture. However, if you would like to make a donation to support FLAC's work to promote equal access to justice, it would be greatly appreciated.
Venue
Pillar Room, Rotunda Hospital, Parnell Square, Dublin 1
Location Map