10th Annual Dave Ellis Memorial Lecture
7 December 2016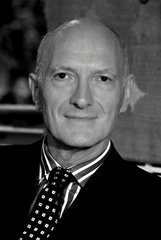 The Council and Staff of FLAC cordially invite you to the 10th Annual Dave Ellis Memorial Lecture which will be delivered by Justice Edwin Cameron at The Pillar Room, Rotunda Hospital, Parnell Square, Dublin 1 on Wednesday 7 December at 6pm.
Registration from 5.30pm with tea & coffee on arrival. The lecture will focus on Access to Justice and will be followed by a reception.
Attendance at the lecture is free and open to all but, as places are limited, pre-registration is essential.
To secure your place, please register using our online registration form.  Alternatively, contact Niamh McEvilly by emailing events [at] flac.ie or phoning 01 887 3600.
Justice Edwin Cameron  has been a Justice of South Africa's highest court, the Constitutional Court, since 1 January 2009.  During the apartheid era he was a human rights lawyer.  President Mandela appointed him a judge in 1994.  Before the Constitutional Court, he was a Judge of the Supreme Court of Appeal for eight years, and a Judge of the High Court for six.

 He was an outspoken critic of President Mbeki's AIDS-denialist policies and wrote a prize-winning memoir, Witness to AIDS, which has been published in South Africa, the United Kingdom, the United States and in translation in Germany and in China.  His latest book, Justice: A Personal Account, was published in February 2014.

 Justice Cameron chaired the governing council of the University of the Witwatersrand for more than ten years (1998-2008), and remains involved in many charitable and public causes. He has received many honours for his legal and human rights work, including a special award by the Bar of England and Wales in 2002 for his 'contribution to international jurisprudence and the protection of human rights'.  He is an honorary fellow of the Society for Advanced Legal Studies, London, and of Keble College, Oxford, as well as an honorary bencher of the Middle Temple, London (2008). He holds honorary doctorates in law from a number of universities including Oxford, King's College London and St Andrew's.
The late Dave Ellis was a community activist who dedicated his career to working with community groups in areas including welfare rights, legal aid, legal education and legal entitlements generally. Dave was Community Law Officer at Coolock Community Law Centre (now Community Law & Mediation) for more than 20 years. He subsequently established Community Legal Resource to provide information, training and support for the not-for-profit and community sector.
The Pillar Room is in the grounds of the Rotunda Hospital on Parnell Square. Direct access is via the blue gates beside the Gate Theatre which will be open for the duration of the event. There is limited on-street parking in the area, and the Rotunda Hospital car park will be open from 5.30pm at a cost of €6 (payable in coins on exiting the car park).
The venue is wheelchair accessible, if you require sign-language interpretation please let us know by 18 November so that we can make the necessary arrangements. 
Venue
Pillar Room, Rotunda Hospital, Parnell Square, Dublin 1
Location Map