'The EU Charter and the ECHR: Practice and Potential'
1 February 2020
October 2019 marked the 40th anniversary of the landmark Airey judgment delivered in October 1979, by the European Court of Human Rights (ECHR), establishing the right to civil legal aid. It was also 40 years since the establishment of the civil legal aid system in Ireland.
As part of its celebrations to mark these milestones, FLAC hosted a conference on The EU Charter and the ECHR on Friday 18 October 2019. This conference explored both the current practice and potential of the EU Charter and the ECHR with a particular focus on legal aid, equality, housing and the use of the Charter in domestic proceedings.
The Half-day Conference was kindly chaired by Mary Finlay Geoghegan, former judge of the Supreme Court.
Speakers included:
· Siofra O Leary, Judge of the European Court of Human Rights.
· Mark Bell, Head of the School of Law; Regius Professor of Laws and a Fellow of Trinity College Dublin.
· Marc Willers QC, Garden Court Chambers.
· Michael Lynn SC.
With responses from:
· Sinead Lucey, FLAC Managing Solicitor.
· Siobhan Phelan SC.
This conference was part funded with the support of the Department of Foreign Affairs Communicating Europe Initiative.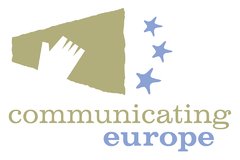 More photos from the event can be viewed on FLAC's Facebook page at  https://www.facebook.com/pg/FLACIreland/photos/?tab=album&album_id=10156740210911640