Register now for FLAC Annual Lecture: The Regulation of Social Media, Privacy and Access to Justice
10 December 2018
The Council and Staff of FLAC cordially invite you to the Twelfth Annual Dave Ellis Memorial Lecture to be delivered by Mr. Marc Rotenberg, President of the Electronic Privacy Information Center (EPIC), an independent Washington based privacy NGO.
EPIC advocates on privacy and transparency through the US federal courts, pursues open government cases, defends consumer privacy and appears before Congress and judicial organisations. EPIC maintains one of the most popular privacy websites in the world – www.epic.org.
EPIC launched a project Democracy and Cybersecurity in early 2017 in response to Russian interference in the 2016 U.S. presidential election and has pursued several FOIA cases concerning the 2016 U.S. presidential election. In 2016 the Irish High Court appointed EPIC to act as a "friend of the court" (amicus curiae) in the case of Data Protection Commissioner V Facebook Ireland & Schrems, on the grounds that it would be in a position to offer a counterbalancing perspective from the US government, also joined as an amicus curiae.
The regulation of social media, privacy and access to justice has been particularly topical of late. In recent weeks, the International Grand Committee on disinformation and 'fake news' questioned Facebook and the UK Information commissioner. Meanwhile, last week, the Department of the Taoiseach hosted an Open Policy Forum on Regulation of Transparency of Online Political Advertising.
Given the growing interest in this complex issue, FLAC's Annual Dave Ellis Memorial lecture is timely. It will be delivered by Marc Rotenberg, president of EPIC, on the topic of The Regulation of Social Media, Privacy and Access to Justice.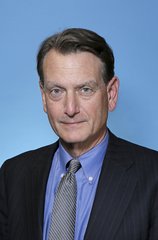 Venue:The Pillar Room, Rotunda Hospital, Parnell Square, Dublin 1.
Date:Thursday 13th December, 2018 at 6pm
Registration from 5.30pm with tea & coffee on arrival. A reception will follow the lecture.
Attendance is free but as space is limited pre-registration is essential. Please register by emailing Caroline Smith at events@flac.ie or by phoning 01 887 3600.  
If you require sign-language interpretation or other assistance, please let us know as soon as possible so that we can make the appropriate arrangements.
The venue is wheelchair accessible.
The late Dave Ellis was a community activist who dedicated his career to working with community groups on issues including welfare rights, legal aid, legal education and legal entitlements generally. He was Community Law Officer at Coolock Community Law Centre (now Community Law & Mediation) for more than 20 years. Dave Ellis subsequently established Community Legal Resource to provide information, training and support for the not-for-profit and community sector.