Guide to moneylending & the law
16 June 2015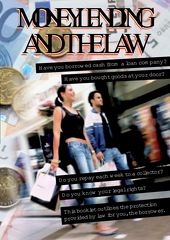 We are re-posting a link to our Guide to Moneylending & the Law in the wake of a report by Charlie Weston of the Irish Independent.
Charlie reports on a finding of the Finanical Services Ombudsman that a large moneylending firm wrongly encouraged and allowed its customers to roll old debts into new loans before the orginal loan had been paid off.
Moneylending in ireland is regulated by Part VIII of the Consumer Credit Act 1995. This Act gives the borrower many rights, as well as placing obligations on the moneylender. It also makes certain practices illegal. 
You can download the FLAC Guide to Moneylending & the Law in PDF format.