Welcome for initiative to improve access to justice
22 March 2017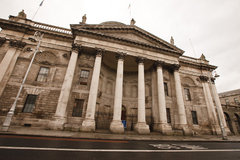 Legal rights group FLAC today welcomed an announcement by the Tánaiste and Minister for Justice & Equality Frances Fitzgerald TD that a Group is to be set up to review and reform the administration of civil justice in the State.
 "FLAC has campaigned since its establishment for equal access to justice for all. In the words of Chief Justice Denham, 'rights are meaningless without access'. We are therefore delighted to see 'improving access to justice' as the first aim on the review group's agenda," said FLAC Chief Executive Eilis Barry.
 "We look forward to sharing our expertise and practical experience in identifying barriers for people seeking access to justice in Ireland, particularly barriers facing low-income, marginalised, vulnerable and minority groups."
The review is to be chaired by the President of the High Court Mr Justice Peter Kelly and should report within two years.
 /ENDS
 ______________________
Editors' notes:
FLAC (Free Legal Advice Centres) is a human rights organisation which exists to promote equal access to justice for all. As an NGO, FLAC relies on a combination of statutory funding, contributions from the legal professions and donations from individuals and grant-making foundations to support its work.
FLAC offers basic legal information through its telephone information line (1890 350 250). Free legal advice is available to the public through a network of volunteer evening advice centres – more at www.flac.ie/help/.  It also campaigns and does policy & law reform work on a range of issues including consumer credit, personal debt, fairness in social welfare law, public interest law and civil legal aid.
The Department of Justice & Equality press statement is available at http://www.justice.ie/en/JELR/Pages/PR17000097