Volunteers Urgently Needed!
2 March 2009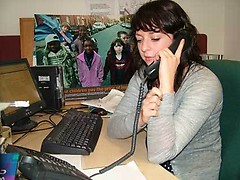 FLAC urgently requires new volunteers in the Waterford and Tipperary Town centres. Please help us bring this invaluable service to these locations!
What we need
If you are legally qualified in Ireland, live in either location and have a few hours to spare each month, please contact the centre or the FLAC head office.
Waterford Citizens Information Centre, 35 Lower Yellow Rd, Waterford - Tel: (051) 351133
Tipperary Town Citizens Information Centre, Community Centre, St. Michael's St, Tipperary Town - Tel: (062) 52102
Thanks for your help.